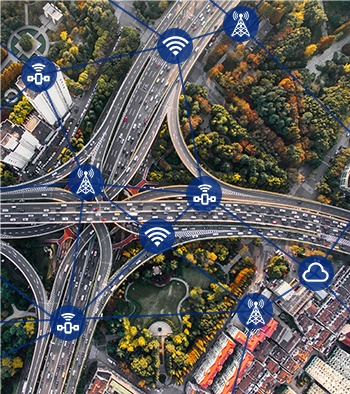 As the world continues to become more interconnected and mobile, organizations are moving their data to the cloud. They need to access it and exchange it from anywhere, to anywhere.
Having reliable connectivity is paramount. Without it, organizations put themselves at risk. And having only one connection path leaves them vulnerable.
By blending cellular, satellite, and any wireless IP connections from multiple network providers, we're able to deliver fast, dependable bandwidth–when you need it, where you need it.
Our network blending technology enables news organizations to report live from remote locations and moving vehicles, broadcasters to cover long distance sporting events and reality shows, and allows police services to monitor crowds from moving vantage points in real-time to ensure public safety.
This is just the beginning though.
Reliable connectivity will become even more important in a world of connected cities, connected vehicles, and the Internet of Things. Dejero's blended connectivity solutions will help make it all possible–quickly, securely, reliably.
Discover more by checking out our latest solutions,
Dejero CellSat
and
Dejero GateWay
.
Interested in joining the journey? Visit our
Careers
page to see the latest job postings.