Dejero and ExpertFile partner to enhance broadcast newsroom access to expert sources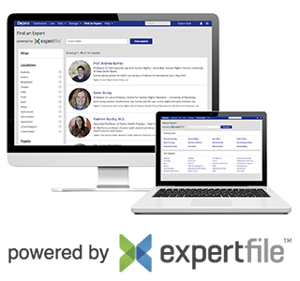 Now it's easier than ever to find expert viewpoints and sources on over 25,000 unique topics, saving broadcast reporters, assignment editors, and chase producers valuable time in the newsroom.
With a focus on improving the search for credible, reliable voices and content in the newsgathering process, ExpertFile is a unique international resource for identifying subject matter experts and emerging story ideas on some of today's most pressing topics.
"In this era of fake news, there has never been a more critical need in broadcast news for credible sources." — Peter Evans, founder and CEO of ExpertFile
Expert contacts are accessible through Dejero's Control management system from a web browser within the newsroom or in the field.
Those experts who already use Dejero equipment or software can be connected directly to the news organization, making it simple to bring together reporter and expert, wherever they are in the world.
Best of all, it's free to search and connect with the experts on the topics you need.
Available soon, sign up and we'll be in touch to tell you more.