Join industry experts as they discuss the roll-out of NG9-1-1 initiatives, and how adopting the cloud into emergency communication infrastructure provides the mission-critical reliability that is needed in the public safety sphere.
Budge Currier, ENP


9-1-1 Emergency Communications Branch Manager, California Governor's Office of Emergency Services

Bogdan Frusina


Founder, Dejero




Jon "Sammy" Samuelson
VP of Commercial Operations, RapidDeploy

In the Next Generation 9-1-1 environment, the public will be able to make voice, text, or video emergency "calls" from any communications device via Internet Protocol-based networks and Public Safety Answering Points (PSAPs) will be able to receive data from personal safety devices — like Advanced Automatic Collision Notification systems, medical alert systems, and various sensors.
A high availability IP infrastructure interface will be needed to send and receive all this data, so it's important for agencies to stay ahead of a rapid technology curve. In this webinar panelists will discuss how cloud adoption can help with response times, uptime, and peace of mind for reliable cloud connectivity, even in challenging environments such as deserts, mountains and coasts.
Key Takeaways:
Understanding cloud technology and how it works for NG9-1-1
Value of data integration
Why high availability devices are critical for reliability


Panelists: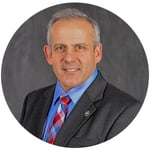 Budge Currier, ENP
9-1-1 Emergency Communications Branch Manager
California Governor's Office of Emergency Services
Since 2011 Budge has served with the California Governor's Office of Emergency Services (Cal OES). In his current role as the 9-1-1 Emergency Communications Branch Manager, Budge is responsible for the 9-1-1 Network that supports 438 PSAPs with an annual call volume of 27 million 9-1-1 calls and he manages the Emergency Communications Division, which coordinates the deployment of FirstNet and other broadband services and the Tactical Communications Unit that provides communications coordination and response statewide. Budge also serves as the Statewide Interoperability Coordinator (SWIC) for California and is responsible for the California Emergency Support Function 2 (ESF-2 – Communications) supporting public safety and emergency communications response efforts.

Budge has over 30 years of communication's experience that includes 21 years as a Communications Officer in the Marine Corps. Budge holds a Bachelor of Science degree in Computer Science from University of Michigan and a Master's degree in Electrical Engineering from the Naval Postgraduate School in Monterey, CA. Budge is a member of NENA, APCO, NCSWIC, and NASNA.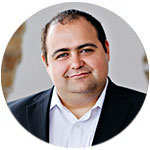 Bogdan Frusina
Founder
Dejero
As founder of Dejero, Bogdan is responsible for the strategic direction and vision of Dejero's innovative technology as well as forging and nurturing strong relationships with customers and partners. After spending five years travelling with journalists covering election campaigns, he founded Dejero to develop and commercialize a mobile broadcasting platform to overcome the limitations and high cost of traditional newsgathering technology. Bogdan began his career at Research In Motion (now BlackBerry) and has founded several start-up ventures.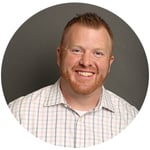 Jon (Sammy) Samuelson
VP - Commercial Operations
RapidDeploy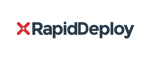 Jon Samuelson has over 18 years of experience in consulting and software implementation spanning both public and private sectors for a number of large enterprise software, SaaS, and consulting companies. His experience ranges from custom software delivery to sales and account development for state and local government agencies. More recently, Sammy has been focused on managing and developing business in the US State and Local government space with an emphasis on public safety and NG9-1-1. Over the past several years he has moved from program delivery to account management, and sales, specifically within public safety with a focus on systems integration and working with leading-edge technologies.